PrendeTV, the dedicated streaming service aimed at a U.S. Latino audience with free, ad-supported Spanish-language programming, has added the SPACEMOB distributed channel, LevelUp TV.
LevelUP TV is the 24-hour television destination for Levelup.com, the #1 gaming website in Latin America and Mexico.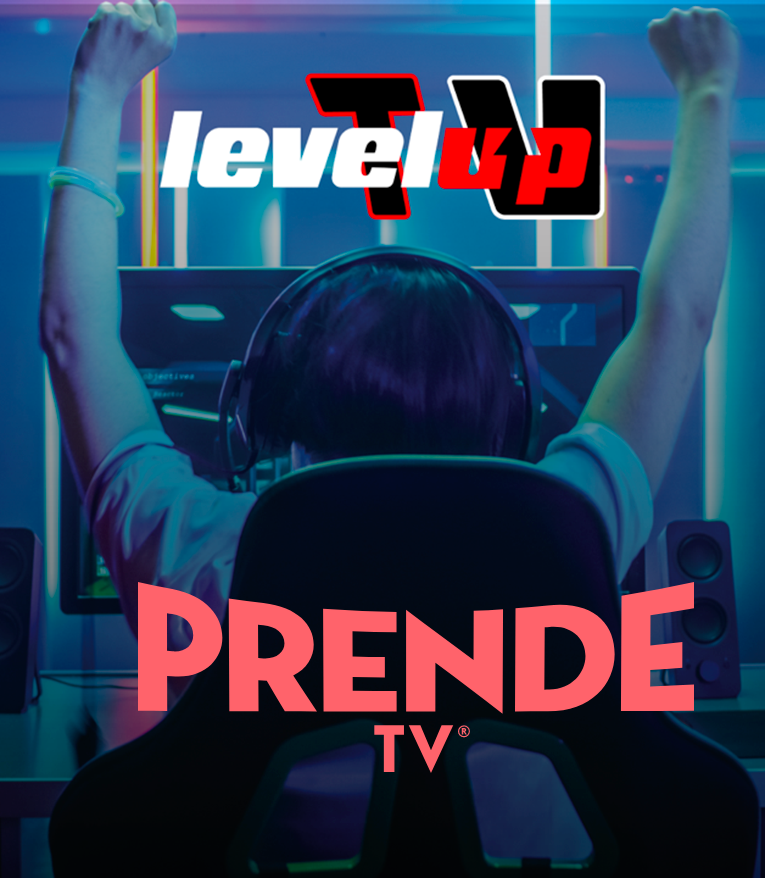 "SPACEMOB is ecstatic to partner with PrendeTV for distribution of our 24/7 Spanish gaming channel, LevelUp TV. We're very proud to be associated with Univision, the world's leading Spanish-language media and content company, and excited to bring this great channel to PrendeTV and its audience," said Danielle Bourassa, VP of Partnerships.
The launch of LevelUp TV on PrendeTV will add to the channel's exposure igniting a new passion for the channel's unique gaming content among audiences who have never seen it, while giving people already familiar a broader opportunity to consume it.
About PrendeTV
PrendeTV (prende.tv), a streaming service owned and operated by Univision, comprises Spanish-language movies and TV series, including novelas, comedies, classic sports, documentaries, lifestyle shows and children's programming. The service has been the exclusive streaming home for a range of programming drawn from Univision and Televisa's libraries.