Never-Seen Superhero Content Created by Stan Lee has been Uncovered by Former Marvel Comics Publisher Shirrel Rhoades, and is being Shopped by SPACEMOB's Chief Content Officer Eric Keith.
A never-before-seen collection of Stan Lee IP hits the market, potentially giving fans a new era of superhero content from one of the greatest comic book creators of all time.
SPACEMOB, a global independent media company, is serving as the Business Development, Creative Development, and Business Affairs Agency for Stan Lee Holdings' properties for The Omniverse Collection created by Stan Lee.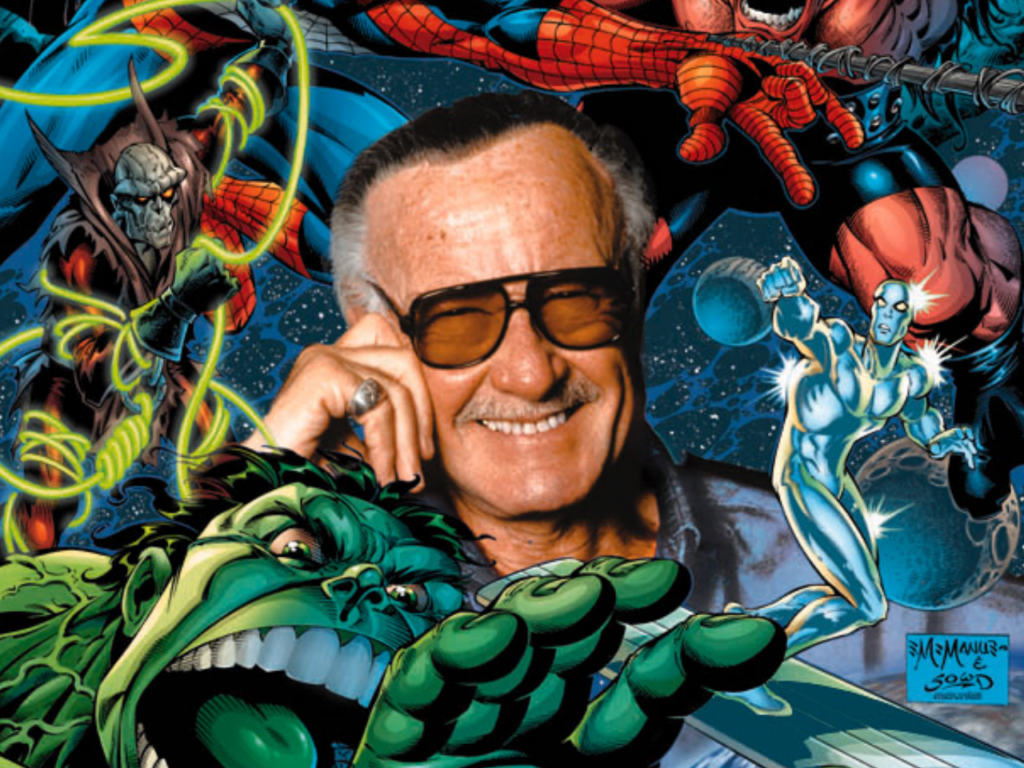 The Omniverse Collection comprises more than 100 characters and storylines Stan Lee created between 1999-2000. Led by Slam-Girl and The Drifter, the Omniverse Collection also includes the Femizons, a group of once Marvel-owned female superheroes created by Stan Lee beginning in 1971 that reverted back to Stan Lee's company as part of an employment contract.
"This content is going to be a gift to superhero fans all around the world, and a tribute to the legacy of Stan Lee. The characters and stories are fantastic and I am honored to be representing them," stated Eric Keith, Chief Content Officer, SPACEMOB.
The role that Stan Lee—the renowned creator of Spider-Man, the X-Men, and Iron Man—played in the early days of the internet as an entertainment medium has largely been lost to history. As both Chairman and Chief Creative Officer, Stan established Stan Lee Media, a studio that produced the internet's first high-concept animated "webisodes" (a term coined by Stan Lee himself). The studio won many awards, beating out such mainstays as Disney and Warner Bros.
Just months before his studio collapsed during the dot-com meltdown in 2000, Stan Lee thought it was time to give the superhero genre a fresh twist, and in the creative process, he developed a female counterpart to his most successful creation…Spider-Man. He collaborated with celebrated Spider-Man and X-Men animation director Will Meugniot to create Slam-Girl, providing much-needed relevancy for the girls of the new millennium while offering a female voice that, until then, had been largely excluded from the superhero/comic book culture.
Mr. Shirrel Rhoades is curating these rare intellectual properties for the worldwide sale of the collection with SPACEMOB.
"Having worked side-by-side with Stan Lee at Marvel, I was honored when asked to curate his later works," says Shirrel Rhoades, former EVP of Marvel Entertainment. "I was amazed to find characters I'd never heard of, superheroes designed for the Internet Age. Among these were long-lost creations like Slam-Girl, Stan's planned successor to Spider-Man, and The Drifter, a superhero with alien DNA who jumps among the multiverse. These characters will indeed put fresh luster on Stan's reputation as one of the greatest creators America has ever produced," stated Shirrel Rhoades.
About Stan Lee Holdings Ltd.
Stan Lee Holdings Ltd. (SLH) is the owner of a historic library of Stan Lee creations – superheroes, super-villains, webisodes, and other digital entertainment, many of which have never before been released.
In 1999, Stan Lee founded the largest internet animation studio in Hollywood—employing 150 writers, artists, and animators—to create and produce original superheroes for the internet as a new medium for global entertainment. Once the animation studio went under, Stan Lee Holdings acquired the assets. And now Stan Lee Holdings and SPACEMOB join forces to find the right home(s) for this collection.
In collaboration with Eric Keith, Chief Content Officer for SPACEMOB, Shirrel Rhoades is available for interviews and further discussions regarding the intellectual property and development of The Omniverse Collection created by Stan Lee.
Disclaimer
The Omniverse Collection created by Stan Lee, SLH Ltd, or SPACEMOB are not affiliated with Marvel, POW!, Genius Brands, the Estate of Stan Lee, or Stan Lee Universe.
Media Contact
For further information or interviews, please contact kia.stora@answermedia.com.